New Fabric Arrivals!
Check out the newest fabric collections in our store
---

Spacewalk
We may only have three bolts of this collection in our store, but they're so spectacular that they'll definitely make your next project POP. Did we mention, they Glow-In-The-Dark?
---

Essence of Pearl
This whimsical collection is both modern and elegant. If you have a great pattern but no fabric that can do it justice, this collection can help!

---

Dreamscape
A new stunning collection from Benartex has graced our shelves, and we couldn't be more in love with it. Right now, we only carry 10 bolts of some of their most popular colors; but we have pre-cuts available that cover the whole range of 42 choices! Don't miss out on this beautiful pattern.

---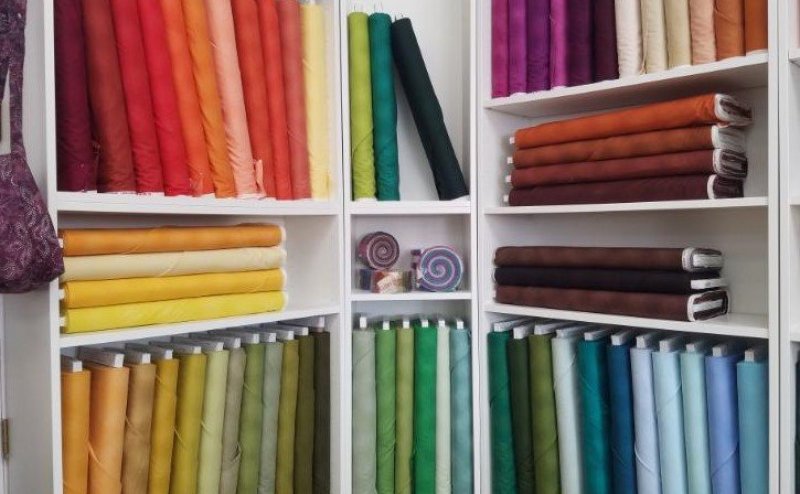 New Blush!
We're sure you're familiar with our newest collection of lightly-textured solids, great for everything from half square triangles to borders and binding. That collection is growing! This month we received some blue-tones, and you can expect more next month! Check out Blush if you have a difficult fabric to match.

---

New Pre-cuts and Clearance Fabrics!
We've expanded our pre-cuts selection once again, and we've also moved some our old favorites to the clearance shelves! If you're looking for a bargain, this is the place to start.

---